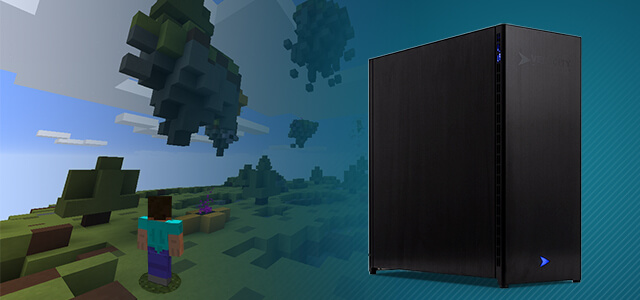 Gaming PC's can be expensive depending on the components you want. Luckily there are a variety of pre-built options that are a little more affordable. But are cheaper gaming PC's worth it?
Advantages of Cheap PC's
The primary benefit of cheaper gaming computers is unsurprisingly the cost. Most people purchase the most powerful PC they can afford, but don't take into account what they actually need or will use.
For example, if you are only planning on playing triple A titles like Apex Legends at 1080p/60fps, do you really need an i9-9900k and 2080ti?
Of course not, a more affordable system with mid-tier components would serve your purpose just fine.
Going with a cheaper but well-built system like the ones sold here at Velocity Micro also gives you room to grow. You can purchase a cheaper system now, and upgrade your components as needed in the future.
Disadvantages of Cheap PC's
There are some distinct advantages to buying a budget system, however there are some drawbacks as well.
Upgrade Path/Compatibility
When shopping for a cheaper system, you may notice that some have older components. This isn't necessarily a bad thing if you are still getting the desired performance. It can affect upgradability though.
If you buy a system with an older generation motherboard for example, you may not be able to add the latest CPU that comes out the following year.
Performance & Overclocking
A lower cost system will typically not offer high end performance. These systems typically rely on air cooling, which is totally fine for mid-range gaming rigs but can limit overclocking potential
Component Selection
If you are shopping for a cheap gaming pc make sure you are comfortable with the component quality.
Some manufacturers will skimp on parts like power supplies, coolers, and motherboards. Make sure you are still getting good value for your money.
Overall buying a cheaper gaming PC is a great option for gamers on a budget. Just make sure the system you are looking at is capable of handling your games and settings ahead of time.
The following two tabs change content below.
Charlie O'Donnell
Charlie has been a member of Velocity Micro's team since 2018. He has a love for both graphic design and PC gaming.
Latest posts by Charlie O'Donnell (see all)