Vector™ Campus Edition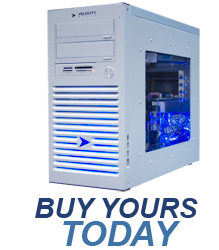 $899
A 4-time PC Magazine Editors' Choice Award winner, this remarkable $899 PC combines next gen performance with refined style. Our trademarked expert hand assembly and 100% US-based technical support make this our most amazing value ever. Just a few key features: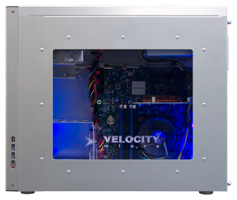 • Intel® Core™ i5-750 processor. This next gen processor tears through everything you throw at it. Fully upgradable.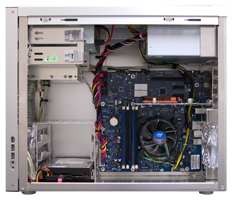 • NVIDIA® GT 220 Graphics – game and view HD video with this discrete graphics solution. Fully upgradeable.
• 1TB of storage – Keep all of your favorite memories stored on this massive hard drive. Great for high res photos and HD video.
• Windows® 7 Home Premium 64 Bit. Smooth, stable, and feature rich, this is the Windows OS you've been waiting for.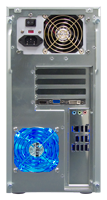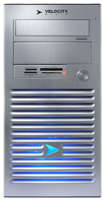 • Louvered front panel efficiently pulls air through the chassis, keeping vital components cool and stable.
• 100% brushed aluminum construction acts as a giant heat sink to dissipate warmth.
• Expertly wired, astonishingly clean interior for better airflow and simple upgrades.
• Nothing less than the finest retail grade components. Not only are premium parts easier to upgrade and service, but their higher quality translates into more power, better stability, and increased longevity.
• Non-tiered, in-house support, 100% based in the USA. A call placed to our expert sales or support teams will never be routed anywhere offshore. Not ever.
"This PC a fine choice for students who need a college PC with a fair amount of speed… With its upgradability and desktop design, you'll be able to add or replace any hardware that might need updating, making it likely that this PC could go the four-year distance." - Computer Shopper (Aug 2010)
$899