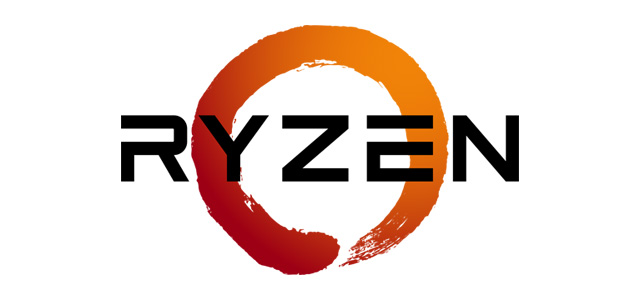 You don't have to go too far back in the annals of CPU history to remember when AMD was a major challenger to the performance crown and the choice of many a savvy gamer. But over the past few years, the gap between AMD and Intel has grown wider, with AMD relegated almost exclusively to budget PC builds and consoles like the PS4. With Ryzen 7's release, that all changes.
Based on AMD's hugely hyped "Zen" architecture, the 8-core/16-thread Ryzen 7 is the first round of a whole new processor family with intentions of shaking up the industry and finally creating some much needed competition in the enthusiast CPU space. But is all that hype warranted? We've spent weeks under the hood, comparing Ryzen 7 vs Intel benchmarks to see if the performance really stacks up. Read on to learn more.
Benchmarks
Below is a chart pulled from 3D Mark, one of the best best benchmarking softwares available in our opinion. We chose the Ryzen 7 1700X to compare because it's the middle of the road option between the 1700 and 1800X. Check out what we found (longer bars equate the better performance).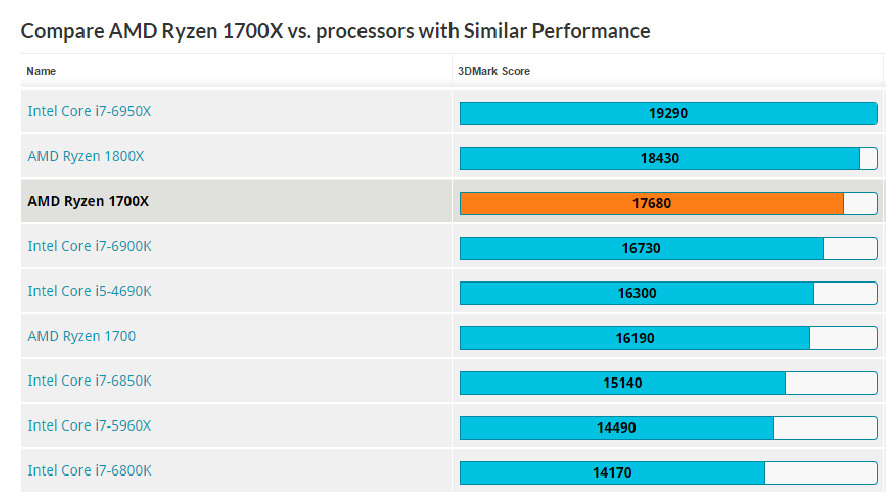 As you can see, our numbers show the 1700X besting the i7-6900K in raw multithreaded performance. That's impressive in and of itself, but when you also consider the fact that the 6900k retails at $999 vs the $329 pricetag of the 1700X, these numbers become even more eye-popping. The value is simply for many users is hard to deny here.
Now a caveat: this is one benchmark done in a test setting. This is not to say that all Ryzen 7 processors will outperform all Broadwell-E processors (or all Intel processors for that matter) in all applications. For example, for single threaded applications including many games, a quad-core Intel Kaby Lake is likely still the best choice. It's still important to craft your PC to your specific needs for ideal performance.
Conclusion
Judging by these benchmarks, Ryzen 7 is more than competitive with Intel's Broadwell-E. At less than half the price of comparable models, we're comfortable calling Ryzen 7 the best bang for the buck processor option currently available. Welcome back, AMD! The CPU market just got a whole lot more interesting.
Configure yours on either our new Raptor M60 or Vector M30 today or call our sales team at 888-300-4450 for help building the PC of your dreams.
The following two tabs change content below.
Josh Covington
Josh has been with Velocity Micro since 2007 in various Marketing, PR, and Sales related roles. As the Director of Sales & Marketing, he is responsible for all Direct and Retail sales as well as Marketing activities. He enjoys Seinfeld reruns, the Atlanta Braves, and Beatles songs written by John, Paul, or George. Sorry, Ringo.
Latest posts by Josh Covington (see all)