Introducing the Edge AIO from Velocity Micro.
Designed with the same ideals that have made us famous with enthusiasts around the world, the Edge AIO combines the craftsmanship, performance, and support of an award-winning Velocity Micro PC with the convenience and efficiency of an All-in-One. Crystal clear 23.6" screen in full 1080p, thin design, clean lines. The best part: the Edge AIO is fully configurable to meet your needs.
This is the solution to those low powered, low expectation All-in-Ones you've been looking for. Supported by 100% US-based experts. And it starts at just $799. Get yours now.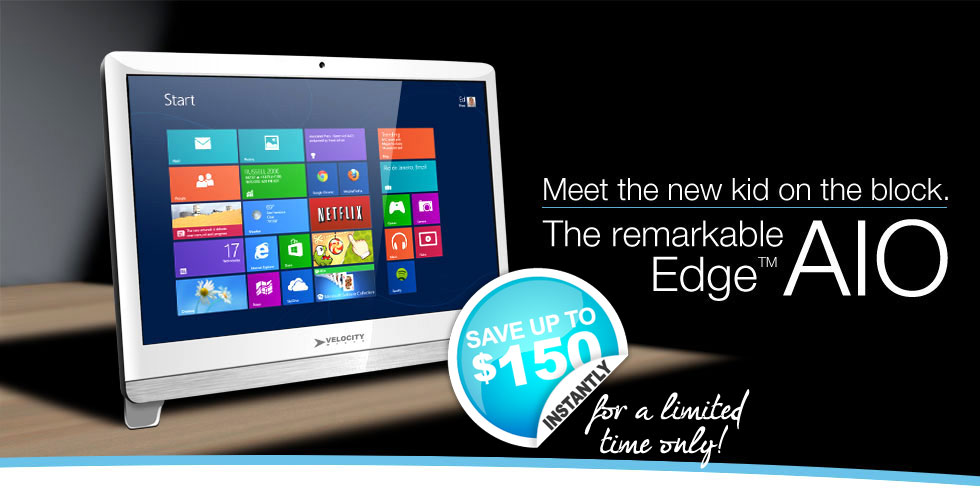 The following two tabs change content below.
Josh Covington
Josh has been with Velocity Micro since 2007 in various Marketing, PR, and Sales related roles. As the Director of Sales & Marketing, he is responsible for all Direct and Retail sales as well as Marketing activities. He enjoys Seinfeld reruns, the Atlanta Braves, and Beatles songs written by John, Paul, or George. Sorry, Ringo.
Latest posts by Josh Covington (see all)