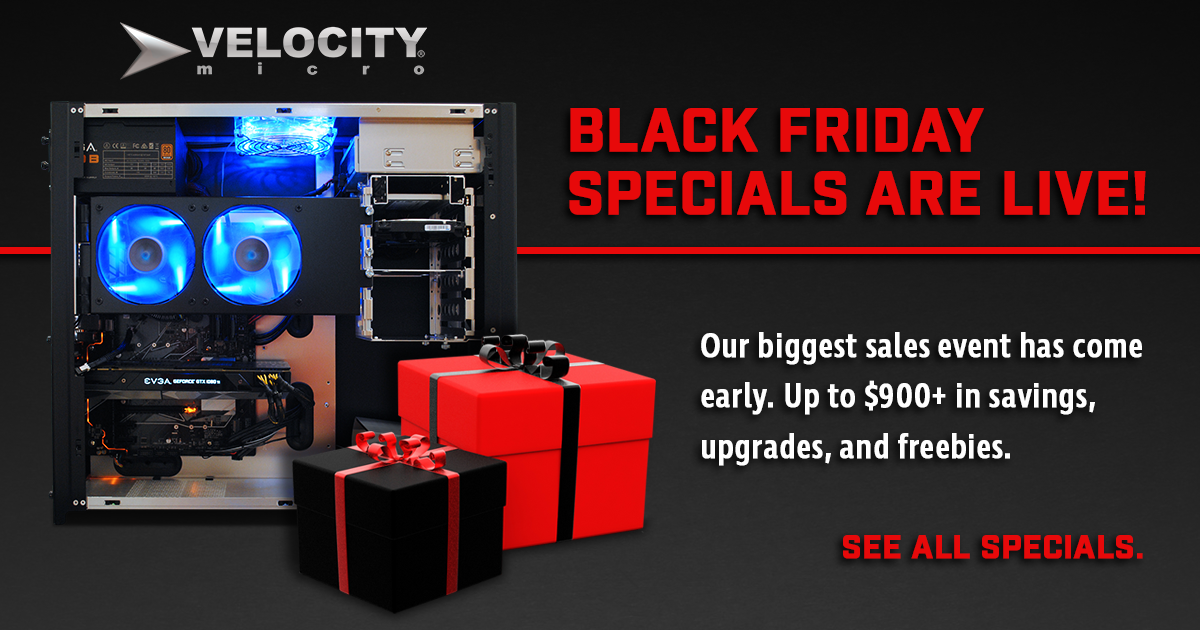 Our annual Black Friday Sales event is back again, this year running now through 11/27. It's by far our biggest sale of the year, meaning if you've been waiting for just the right time to pull the trigger on your next custom desktop or laptop, this is it. It's time to treat yourself by getting some powerful hardware under the tree this year. Deals include:
Our biggest instant coupons of the year – Up to $400 off
Free Ground Shipping
Free software and gaming bundles. Up to $350 value.
Free LED lighting upgrades on select systems
Free upgrade to 2-year warranty on select systems
Free T-shirt and gym bag with all purchases
See the full list of specials here
Not sure what you need? Give our sales team a call at 804-419-0900.
The following two tabs change content below.
Josh Covington
Josh has been with Velocity Micro since 2007 in various Marketing, PR, and Sales related roles. As the Director of Sales & Marketing, he is responsible for all Direct and Retail sales as well as Marketing activities. He enjoys Seinfeld reruns, the Atlanta Braves, and Beatles songs written by John, Paul, or George. Sorry, Ringo.
Latest posts by Josh Covington (see all)