Today we're excited to be announcing the relaunch of one of the premier brands in custom desktops – Overdrive PC. For those of you new to the game, Overdrive built up a reputation for building blisteringly fast desktops powered by a trademarked form of overclocking called Hyperclocking that's resulted in dozens of Editor's Choice awards over the past decade.  In short, these were the fastest desktops money could buy.
Now the brand is back, and Velocity Micro customers can once again bring home all of the style, refinement, and raw power that made Overdrive PC one of the most envied, lusted over PC brands around. For more information on the Overdrive legacy, check out this link.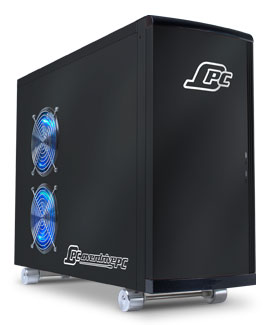 The following two tabs change content below.
Josh Covington
Josh has been with Velocity Micro since 2007 in various Marketing, PR, and Sales related roles. As the Director of Sales & Marketing, he is responsible for all Direct and Retail sales as well as Marketing activities. He enjoys Seinfeld reruns, the Atlanta Braves, and Beatles songs written by John, Paul, or George. Sorry, Ringo.
Latest posts by Josh Covington (see all)