Few software applications are more hardware intensive than CAD. But investing in the right components for the ultimate CAD workstation can be a tricky and rather daunting task, even for experts. Here then are our recommendations for building the best CAD workstation PC.
What is CAD
CAD stands for "Computer Aided Design" and is generally used synonymously for any computer application that creates or drafts 3D or 2D designs, usually for architecture, structural engineering, or interior design. Ever see a mock up of a new skyscraper, ballpark, or house remodel? That was probably done with a CAD software. Autodesk makes the most popular CAD software, called AutoCAD, but others like TurboCAD have similar feature sets. There is also online CAD software like TinkerCAD and freeware solutions like LibreCAD.
Building the best CAD Workstation PC
GPU – Graphics cards are not just for gaming. In fact, the most important component in a CAD workstation is the Graphics card (or GPU) which does most of the heavy lifting during the rendering process. For professional level CAD, we recommend the NVIDIA Quadro K2200 for its combination of processing performance and value. For the most complex renderings and larger budgets, the NVIDIA Quadro M4000 is probably the best choice. It provides double the VRAM and 150% more CUDA processing cores than the K2200, both of which result in better CAD performance.
CPU – The CPU is also a critical component for the fastest possible rendering times. Since most CAD software is not muli-threaded, you'll see the most bang for your buck investing in a processor with higher core speeds, rather than a larger number of cores. For the money, the i7-6800k or i7-6850k are the best investments because of the 3.6GHz and 3.8GHz Turbo speeds they boast respectively. Since Xeon processors usually offer more cores at slower speeds, they're not what we'd recommend for pure CAD work.
For more information on Xeon vs i7, check out this post.
RAM – CAD design requires lots of memory, so an abundance of fast, reliable RAM is critical to fast and smooth operation. DDR4 is a must and 16GB is a minimum with 32GB more ideal for professional use.
Solid State Drives – With the prices of solid state hard drives today, I would strongly recommend building every PC with one, and that goes double for CAD workstations. The speed benefits (5-6x over 7200 RPM platter drives) are real and impactful, as is the increased reliability. For CAD workstations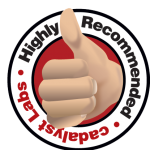 specifically, NVMe SSD drives like the Samsung 950 pro are insanely fast for quick boot, shut down, and program launches as well as an overall snappier feel.
For the absolute best CAD workstation, check out our ProMagix HD80, winner of many awards including Cadalyst's Highly Recommended award.

The following two tabs change content below.
Josh Covington
Josh has been with Velocity Micro since 2007 in various Marketing, PR, and Sales related roles. As the Director of Sales & Marketing, he is responsible for all Direct and Retail sales as well as Marketing activities. He enjoys Seinfeld reruns, the Atlanta Braves, and Beatles songs written by John, Paul, or George. Sorry, Ringo.
Latest posts by Josh Covington (see all)