T510 | T508 | T410 | T408 | PS47 | T301 | T100 | R100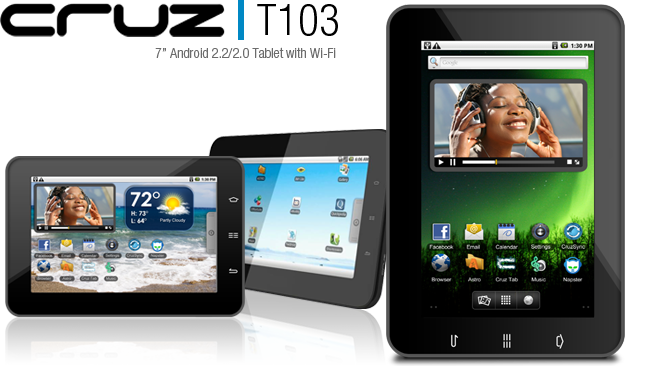 A remarkably affordable, remarkably feature rich tablet. Packed inside the Cruz™ Tablet T103's smart, refined design are specs and features enough to go head to head with any other tablet PC on the market.
If you're looking for a tablet PC that's packed with features but easy on the wallet, then look no further. This is the ultra thin and portable tablet you've always dreamt of. Turns heads at home and on the go with the Cruz Tablet. Backed by Velocity Micro's expert US-based support.