How to install an additional hard drive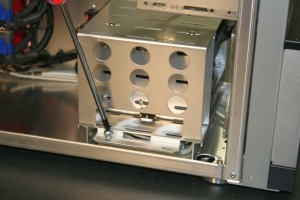 Installing a secondary hard drive as a a backup or data storage drive is a great idea. It can help prevent data loss if you have a problem with your primary hard drive that requires reloading your operating system.
The first step is to open your case by removing both side panels.
Your particular case may allow removal of a hard drive bay cage in order to mount the secondary drive. To do so, snip any zip ties, remove the mounting screws, and carefully disconnect both the data and power cables from the hard drive.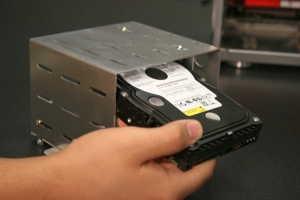 Insert the new drive into the drive bay matching the orientation of the primary drive, and if possible, allow an empty bay between drives for cooling purposes. Use the mounting screws that came with your new hard drive to mount the new drive in the drive bay. Tighten the screws into place until snug and flush, taking care not to over-tighten and strip the threads.
Reinstall the hard drive bay cage, screw it into place, secure with zip ties if available, and snuggly connect the data and power cables. Note orientation of the L-shaped connectors for the SATA power and SATA data cables in the images below.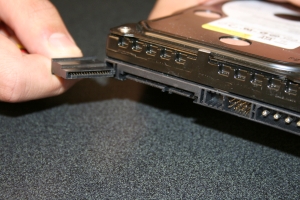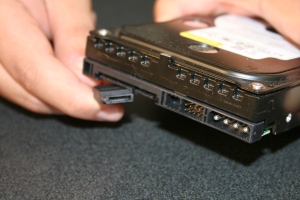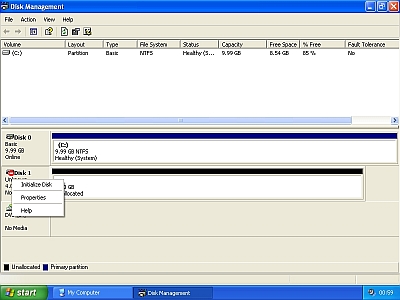 Next you have to prepare the drive for use. To open Disk Management: Click on Start > Control Panel > Administrative Tools > Computer Management > on the left under under Storage, select Disk Management
This will present a graphical representation of your system drives. Right-click on Disk 1 on the left (it may appear as Disk 2 depending on number of hard disks in the system, Unknown, X number of Gigabytes in size, and Not Initialized) and choose Initialize.
When complete, right-click the drive and choose New Partition.
The New Partition Wizard will start:
Select Primary partition as your partition type.
Accept the partition size which by default is the maximum possible size.
Accept the suggested drive letter assignment for now, this can be changed later if needed.
Format the partition with the NTFS file system, the default allocation unit size, and whatever volume label you choose.
Click Finish and the wizard will perform the tasks of partitioning and formatting, making your new drive ready for use.